Pension communications to make retirement better.
The Challenge
When it comes to pensions, people switch off, especially if they have to sift through reams of jargon to get to the bottom line.
With changes in pensions rules and new flexible retirement options, it's no wonder people are in a state of confusion and dis-engaged with their retirement savings. Even those with DB pensions now have added complex decision making.
For those still saving for retirement, the challenge is getting them to put money away for an occasion that seems so distant and vague.
Our Solution
Lemonade exists to engage your members and turn them on to their most valuable employee benefit.
Using our expertise and experience in pension communication, we engage through simplicity and make the topic of pensions relatable to real life journeys.
Our financial experts are the life blood of our business and have many years' experience in corporate pension advice. Working harmoniously with our communication specialists, our dynamic team create pension communication strategies that really deliver.
Our online tools and animated video breathe new life into pensions, with the aim of inspiring and empowering your members to take control of their financial future.
Example of a technical guide we created for a client, explaining GMP equalisation to their members
1. Audit
We will review your current communications activity which could include; current engagement level, branding, tone of voice, channels and investigate any gaps or barriers.
2. Research
We can facilitate research within your workforce to gain key insights which will ensure the success of the project. This could include focus groups, 1-1 interviews and surveys.
3. Strategy
We look at the bigger picture and understand your strategic direction before we start planing the communications strategy. At the heart of our business we have strategic thinkers with a wealth of pensions and benefits knowledge
4. Planning
Our experts will develop a full multi-channel communications plan to ensure key messages, branding and tone of voice are embedded throughout.
5. Delivery
Your dedicated project manager will work closely with our in-house communications team to deliver all communications activities and be on hand to give advice and guidance.
6. Data
We will actively monitor data and key statistics to ensure your communications are working as effectively as possible and make tweaks where necessary to get the best results.
Our work
Take a look at some examples of our pension communications work:
Creative / Print / Interactive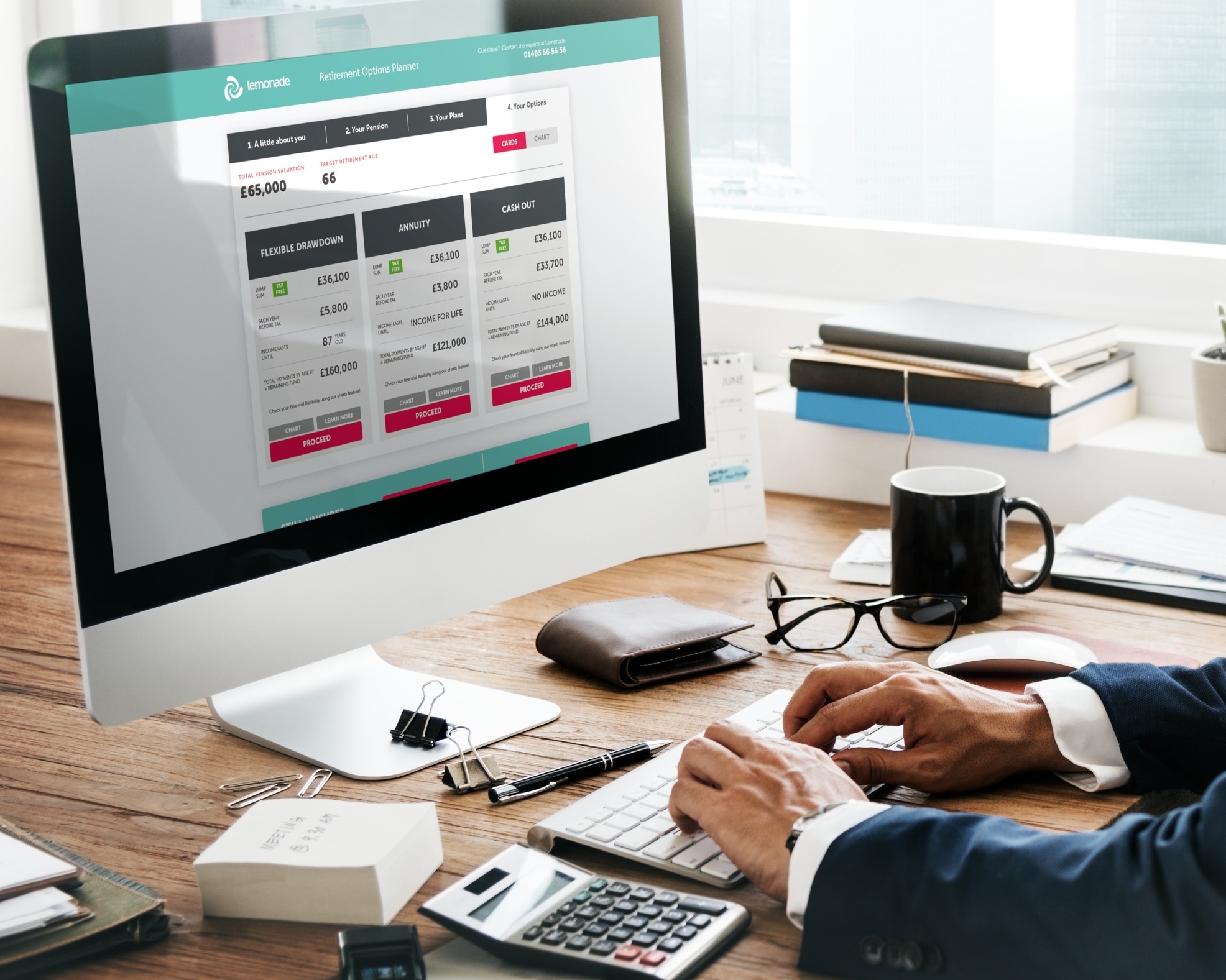 Pension Freedoms / Forecast Modelling
Creative / Brand Development / Messaging
Layering Comm Method / Technical Guide / Video
Goal Setting / Member Care / Advice
Analysis / Reporting / Presentations
Do you have a pension communication challenge?