Create financial peace of mind for your employees.
The Challenge
As a responsible employer, you will already be aware of the importance of engaging your employees in their personal finances.
Financial worries have a huge impact on a person's mental health, and in turn a negative impact on their performance and concentration at work.
Our Solution
We believe that there is no substitute for fully qualified advisers to educate your employees on the financial topics that will directly affect their life. We deliver financial wellbeing programmes, face-to-face, at your place of work.
Having a qualified adviser on site, gives your employees ample opportunity to ask burning questions to a professional, on the spot. We find this hugely increases your employees' understanding and engagement in their financial future.
Seminars
Our financial wellbeing seminars are delivered by our fully qualified advisers, face-to-face, at your place of work. Our seminars are tailored to each life journey, so all content is relevant to the audience.
Communications
We create a full communications plan to launch your financial wellbeing initiative and fully engage your employees in investing in their financial future.
Portals
We create a bespoke financial wellbeing portal which guides your employees through life journeys and educates them on financial topics relevant to them. The portal can also be used to book onto a seminar, host resources and request financial advisory services.
1 Audit
Using our Financial Health Check we assess the financial knowledge of your employees as a benchmark and to find out which areas of their finances need the most attention.
2 Strategy
We look at your employee benefits package to see how financial wellbeing can complement benefits you already offer and enhance take up of these benefits where possible.
3 Segmentation
Every employee has different financial needs, that's why we segment employees and give them information relevant to their life stage. We have four main life stages that we use for segmentation.
4 Project Management
We project manage the financial wellbeing programme for you, taking care everything from booking systems to the communications plan.
5 Delivery
Using our mix of communication, expertise and technology we deliver a first class financial wellbeing programmes to employees.
6 Data
We gather data on feedback from seminars and monitor the improvements in financial health of your employees who have been through the financial wellbeing programme.
Our work
Take a look at some examples of our pension communications work: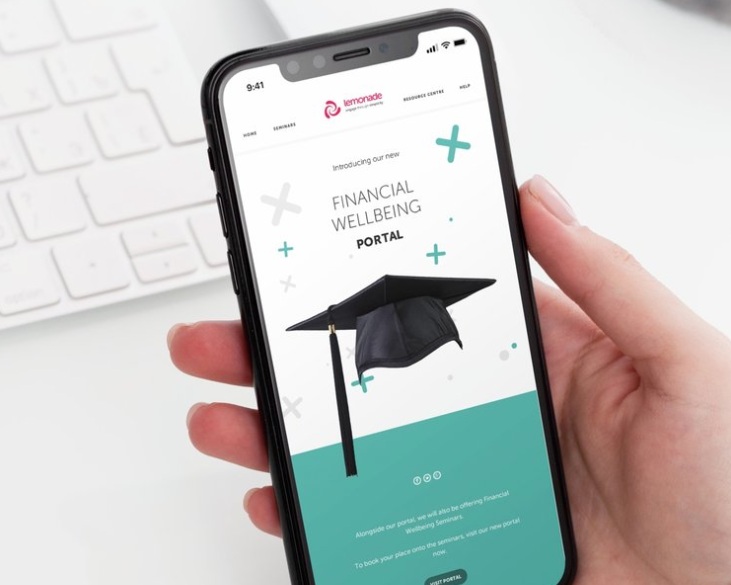 Financial Wellbeing Campaign
Education / Digital Broadcast / Presentation / Portal
Financial Wellbeing Tools
Online Tools / Financial Health Checks
Think we might be able to help?